Guiding Clients to Successful Outcomes by Putting Their Economic and Personal Interests First.
__________________________________________________________________________________________________________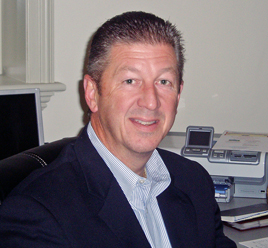 Brian J. Greenwood
Greenwood Real Properties/
Keller Williams Realty
Owner/Partner
617-721-7965
brian@greenwoodrealproperties.com
greenwoodrealproperties.com
Prior to becoming a Real Estate Consultant, Brian J Greenwood was an accomplished executive in the financial services industry for a Fortune 500 company. During his career, he had one main responsibility; guide the small business owners he was responsible for to successful outcomes. It was during Brian's 26 year career that he developed the foundation for his extensive business acumen, financial proficiency, persuasive negotiation skills and marketing knowledge.
When Brian retired from the financial services industry, his first focus was on building the dream home he and his wife, Erin, designed in Canton, MA. It was this experience that ignited his passion to learn everything he could about real estate. Brian founded Greenwood Real Properties and got his certification in basic framing, home construction and general and finish carpentry. He spent the next several years gaining hands-on experience and insight as a developer. Brian's experience ranges from demolition to finish work, brownstones to condos, subdivision to single family homes, residential to commercial. In addition, he became a licensed real estate salesperson and obtained his realtor designation.
In 2009, Brian took Greenwood Real Properties to the next level partnering with Keller William Realty, the largest and fastest growing real estate company in North America. As a Real Estate Consultant, Brian brings to his clients the financial, marketing and negotiation skills honed over his 26 year career in the financial services industry. He also brings hands-on residential and commercial development experience. This combined skill set has become the cornerstone of Brian's real estate enterprise. His command of the fiscal and physical aspects of real estate has proven to be invaluable. Whether looking to Buy, Sell or Invest, Brian provides his clients with a unique perspective and a competitive advantage in today's marketplace.